Pocahontas is a EWW video aired Thanksgiving 2016.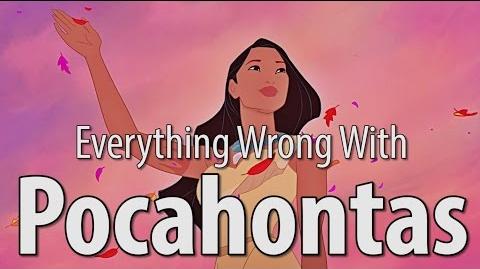 Transcript
Edit
(when the Virginia Company song is playing)
(when John Smith boards the ship) Also, who knew? John Smith was a Dolce & Gabbana model. I love watching Disney history!
(when seeing the map saying "What am I overlooking?") Well, Virginia's not on that map, for one.
Said no colonist, ever.
(when says "What's this?") They had corn in England during this time, right?
Sin Tally: 130
Sentence:
Ad blocker interference detected!
Wikia is a free-to-use site that makes money from advertising. We have a modified experience for viewers using ad blockers

Wikia is not accessible if you've made further modifications. Remove the custom ad blocker rule(s) and the page will load as expected.